Morici, Longo & Associates, Chicago personal injury lawyers, helped sponsor the 16th Annual Take a Shot Against Hunger on Friday, September 3rd. Over 100 golfers and dozens of supporters gathered at the Pinecrest Golf Club in Huntley, IL for golf, food and fundraising. This Food Pantry Golf Outing was started in 2006 by a group of local residents who wanted to get one last round of golf in as the summer ended and donate money to a local charity.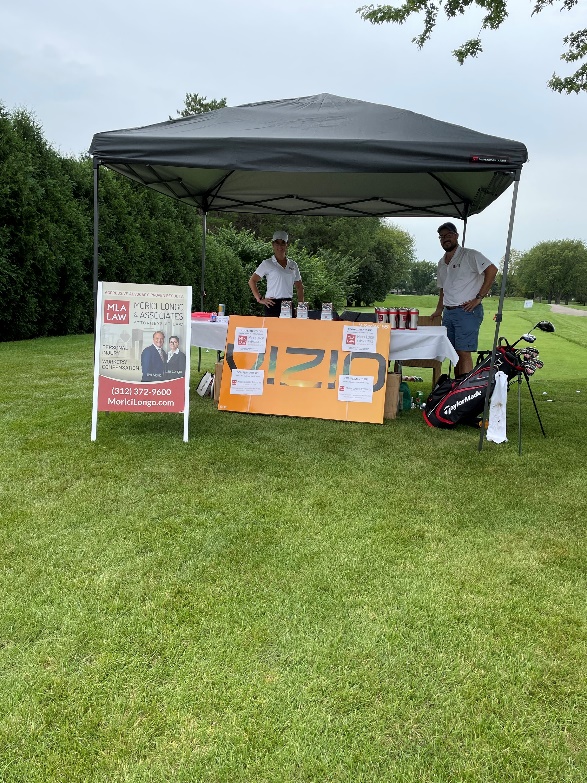 Partner Lisa M. Longo and Marketing Coordinator Olivia Morici from Morici, Longo & Associates were on hand to pass out travel mugs, sell raffle tickets for a TV and play bocce ball. We had a great afternoon supporting a great cause and meeting new friends of the firm. Morici, Longo & Associates was able to raise an extra $850 for the Algonquin-Lake in the Hills Food Pantry!
For more information on the annual Take a Shot Against Hunger Golf Outing, please visit https://www.takeashotathunger.com/.