Morici, Longo & Associates recently participated in the Race Judicata® 2017 5K Run/Walk, an annual event supporting the Chicago Volunteer Legal Services Foundation (CVLS). This year marked the 23rd anniversary of the run. All proceeds from this year's event supported general operating costs for the CVLS.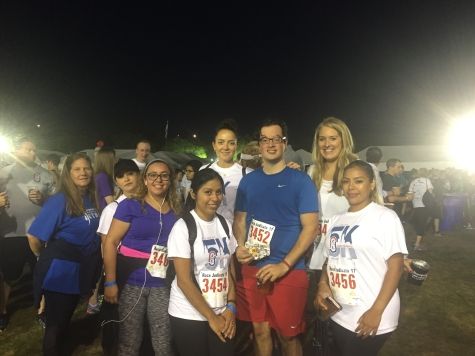 Race Judicata® isn't your average 5K. Participants enjoyed the scenic loop from Avery Field along Lake Michigan and back, where they were greeted at the finish line by a live band and free snacks, beer, and wine.

The Chicago Volunteer Legal Services Foundation's mission is to ensure that all people have equal access to justice – not just those who can afford it. CVLS currently boasts more than 2,300 attorney volunteers who offer pro bono legal services to nearly 10,000 low-income people in Chicago. These generous volunteers handle more family law and litigation cases than any other legal aid program in Illinois.

To learn more about this organization and their annual race, or to make a donation, please visit the CVLS website.

At Morici, Longo & Associates, we care deeply about supporting our community in any way we can and are passionate about ensuring that all people have access to the legal system. Our team had a great time at this event and was proud to support such a worthy cause.